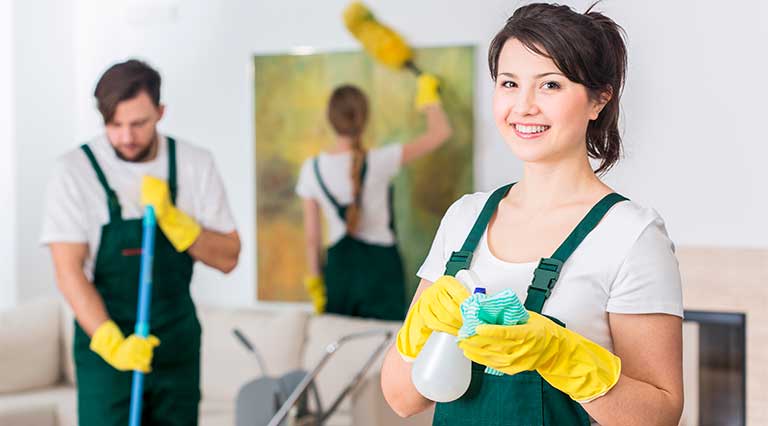 ---
Hello! It's such a pleasure to have you back! Today, we'll talk about the many reasons why we are one of the most trusted housekeeping services in Simi Valley CA.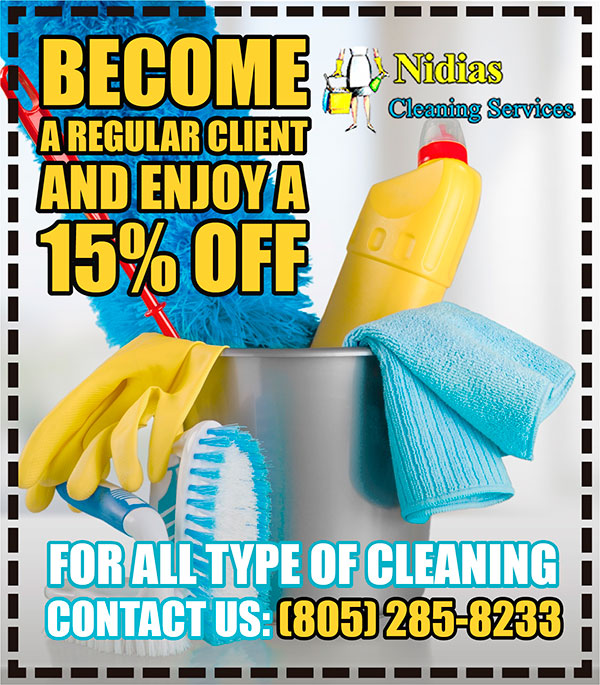 We want that everybody gets the warmest attention and sparkling results that only our cleaning services can guarantee. That's why we bring here our special offer. Take advantage of this! YOU CAN QUALIFY NOW for a 15% OFF in any of our cleaning services if you are a first-time client.
Print out the coupon and call Nidia's Cleaning Services at (805) 465-6376.
What Makes Us One of the Most Trusted Housekeeping Services in Simi Valley CA?
We know that there is no better feeling than getting home after an exciting day at work and find your house sparkling and smelling of roses.
Even though you love your job, after getting home you only want to rest and enjoy your family. Of course, sometimes there is just no more energy to do the household cleaning chores.
And that is where our energetic hands come into play.
The only thing you need to do is call us, and faster than you imagine we'll take that load from your shoulders.
We have become one of the most trusted housekeeping services in Simi Valley CA for several reasons.
Top Characteristics that Make Us Great Housekeepers!
1. Our Team has Impeccable Work Ethic
We are hardworking housekeepers. In fact, we will never leave your home until everything looks and smells clean. We put the time and energy necessary for a polished home cleaning.
When our cleaning team arrives at your home, they will start working hard and efficiently. We'll make sure to clean your house promptly and above quality standards.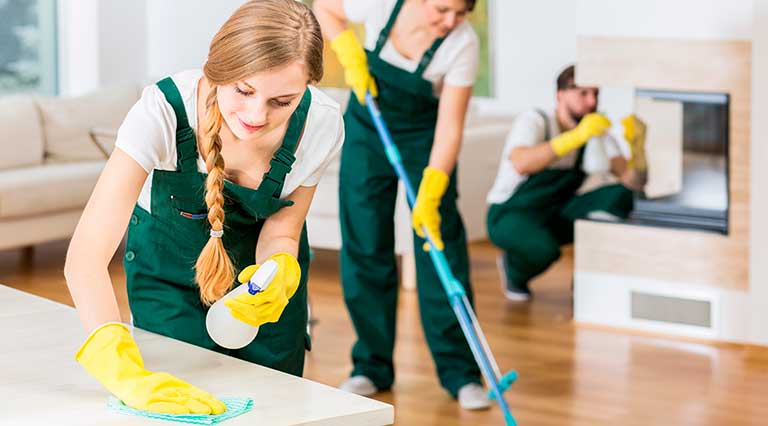 2. Trustworthiness is Our Main Virtue
Most of the time, you'll not be at home when our house cleaners come. But keep your peace of mind. Since our main virtue is the commitment to professional, trustworthy conduct.
Go on your day and have the most productive and exciting time at work. When you hire us, you can be confident that you'll find your home clean and all your belongings intact.
Providing You with the Best Experiences by Hiring the Right Cleaners!
In fact, here at Nidia's Cleaning Services, we make sure to hire our staff using an effective and reliable recruiting process.
First of all, we do an excellent screening process to get to know enough the candidates for every vacancy we fill.
Our hiring process is vital to us because we have to make sure the person or team we sent to clean your house is people we can trust.
Every employee will be representing us. Every one of them will show a high commitment to caring for your well-being, your home, or other property you are trusting us.
In our screening process, we go ahead and do a detailed work history check, do an in-depth interview, and we even do a drug screen and ask for a state police background check.
So, there is no doubt that your home will be in the most caring hands.
Besides offering trusted housekeeping services in Simi Valley CA, we offer our exceptional residential cleaning services in Northridge CA, Thousand Oaks CA, Camarillo CA, and Woodland Hill CA.
We are also proud that for many years we have kept our clients' houses clean, smelling good, and their belongings intact.
We offer thorough cleaning services which also include:
Move-in and move-out cleaning
Construction clean up
3. Loyal and Flexible House Cleaners!
We know that sometimes not everything in your day goes as you planned it.
There will be times when you need to clean something at the last minute. But don't worry at all because you can count on us.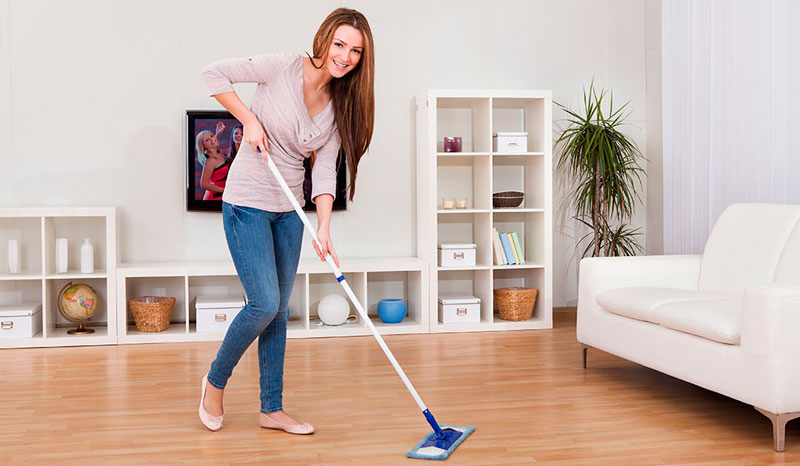 As long as we have people free, we'll not hesitate to offer you our help.
Also, we offer you flexibility, and we always make our best efforts to lend you a hand whenever you're in an emergency.
If you need urgent help to clean your house or something else at the last minute, don't hesitate to call us at (805) 465-6376.
We'll do everything that is within our reach to keep your house neat and always clean.
Our trustworthiness, loyalty, and flexibility are some of the qualities that make us one of the most trusted housekeeping services in Simi Valley CA.